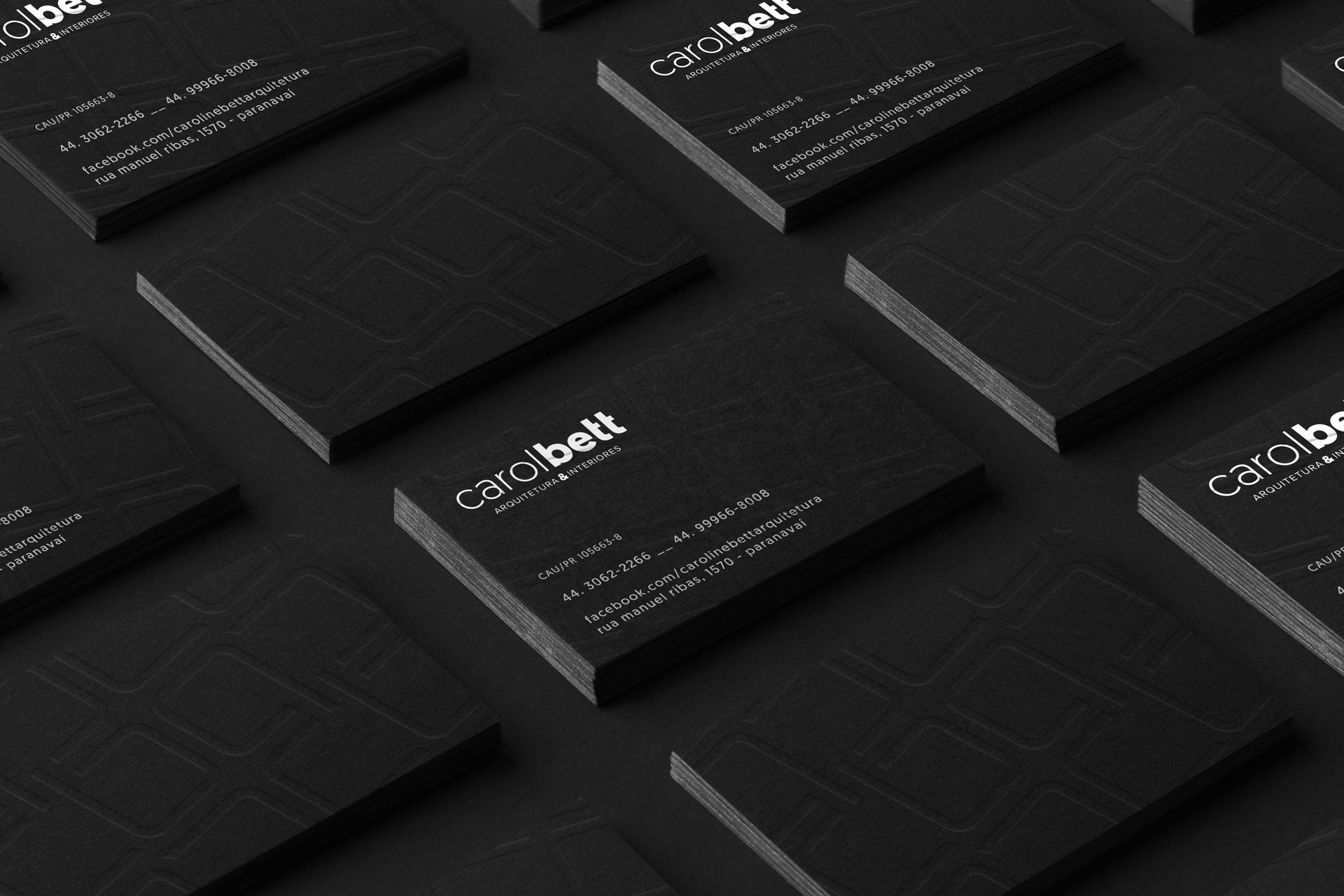 Caroline Bett é uma arquiteta jovem, que tem como pilares de seu trabalho, projetos modernos, fluidos, luminosos, aplicados com energia, criando assim sua assinatura pessoal e do escritório que leva seu nome; Carol Bett - Arquitetura & Interiores. Para retratar essa personalidade em sua marca, foi usado como inspiração um elemento arquitetônico chamado o Cobogó.


"

Cobogó

é a denominação dada ao elemento vazado, normalmente feito de cimento, que completa paredes e muros para possibilitar maior ventilação e luminosidade no interior de um imóvel, seja residencial, comercial ou industrial."


Com esse conceito foi criada a Identidade Visual de Caroline, explorando materiais gráficos de qualidade e simplicidade para retratar com elegância e praticidade algo tão contemporâneo. 


en__ Caroline Bett is a young architect, whose pillars of her work are modern, fluid, luminous projects, applied with energy, thus creating her personal signature and the office that bears her name; Carol Bett - Architecture & Interiors. To demonstrate this personality in his brand, an architectural element called Cobogó was used as inspiration.

"Cobogó is the name given to the hollow element, usually made of cement, that completes walls and walls to allow greater ventilation and light inside a property, whether residential, commercial or industrial."


With this concept, Caroline's Visual Identity was created, exploring graphic materials of quality and simplicity to transmit, with elegance and practicality, something so contemporary.